Find Your Phone Using Amazon Alexa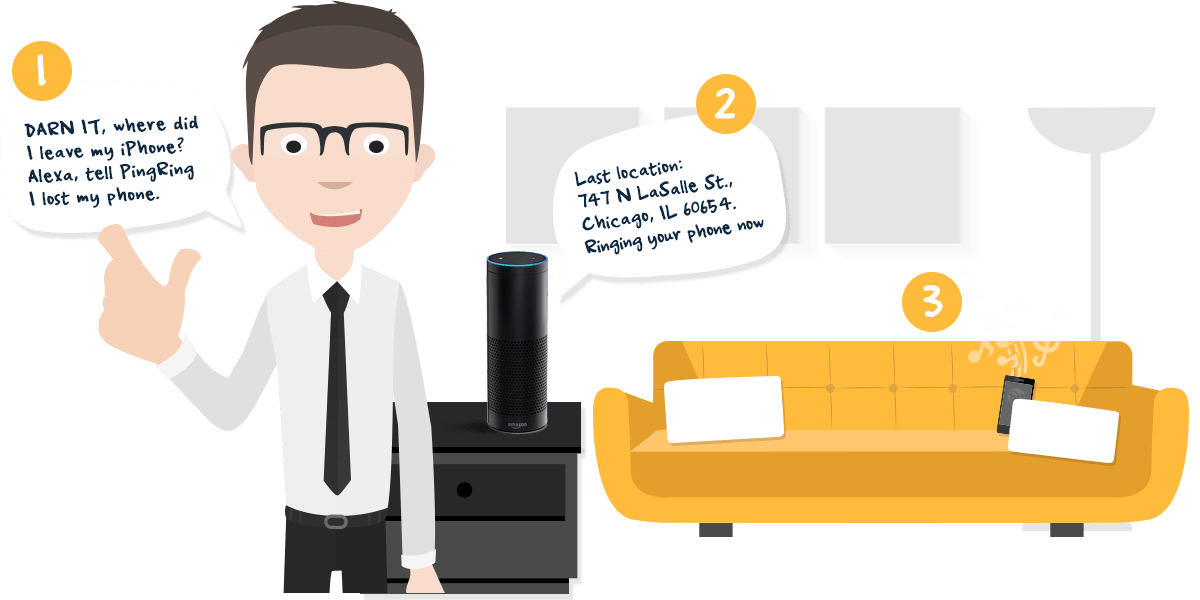 Use the Alexa Skill To Message Your Friends And Family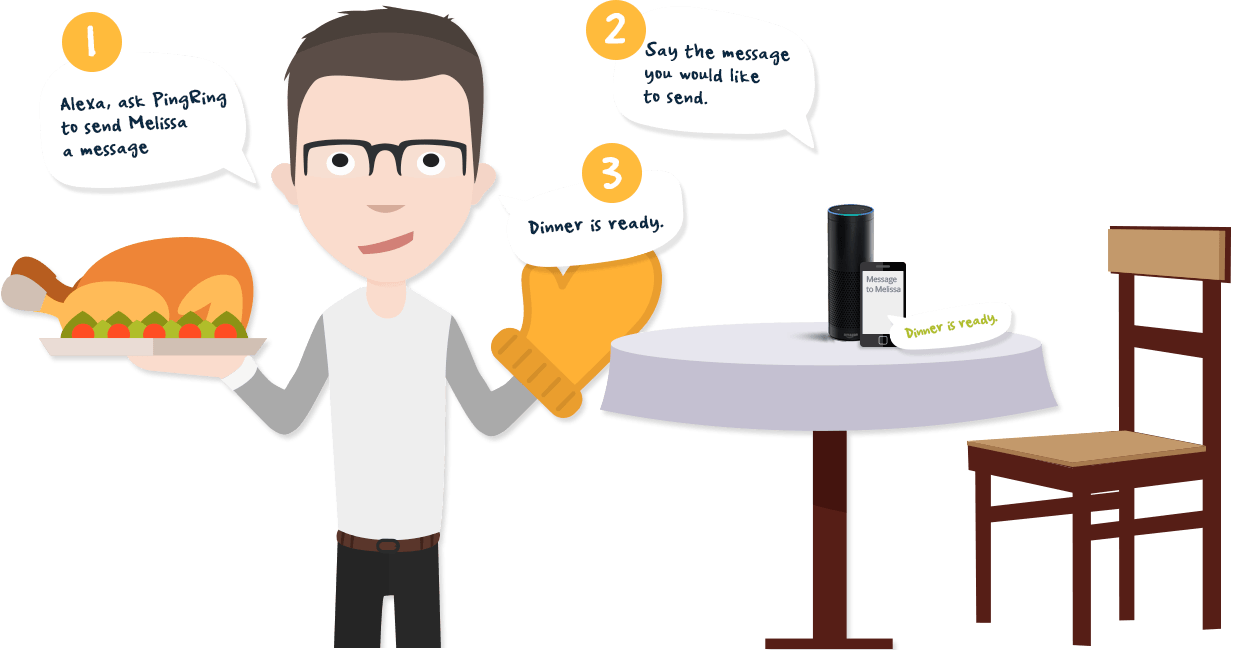 Messages From Amazon Echo

With PingRing you can send messages to other people in your group using an Amazon Echo or other Alexa enabled device.

Find Your Phone

Use the Amazon Alexa Skill for PingRing.com to find the location of your phone by address, and also to send a remote alarm to your phone.

Find Friends and Family

You can use PingRing.com to find your friends and family by asking Amazon Alexa to find their locations.

Ring Your Phone From Alexa

PingRing.com can set off a remote alarm from your Amazon Echo so that you can quickly locate your phone.
About

Phone Finding and Messaging Application for use with Amazon Alexa

Do you have an Amazon Echo, Amazon Dot, or Amazon Tap? Do you have an iPhone? Ever lose that phone? Now you can find your iPhone easily by asking the PingRing.com Alexa App where your phone is. You can also create groups of people who all have the PingRing.com App and communicate with them directly from your Alexa device or through the PingRing.com App itself.